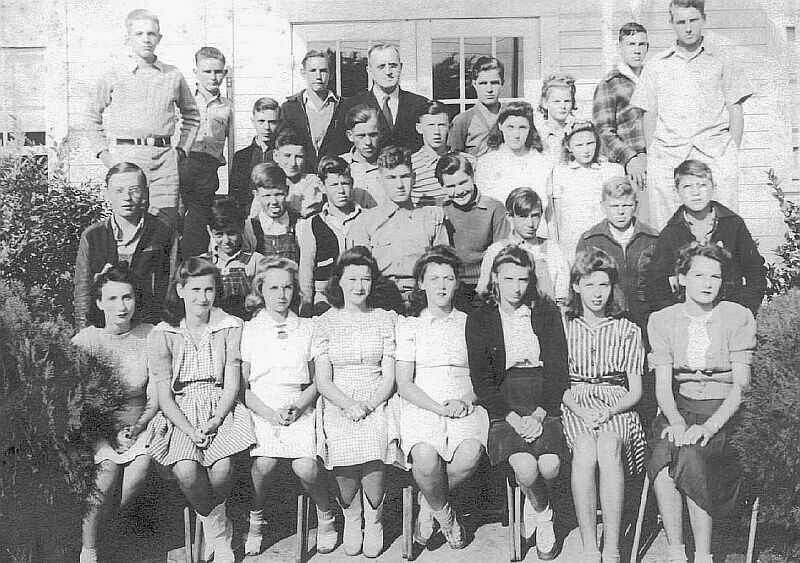 Seventh, eighth and ninth grade Brownville School 1943

Row 1 (l to r): Laudis Pate, Ann Brown, Jean Shirley, Margaret Bobo, Merline Thrasher, Elizabeth Ellis, Myree Montgomery, Maudine Banks.
Row 2 (l to r): Frank South, Truman Hall, James Hosmer, Glen Swanson, Leon Gilland.
Row 3 (l to r): Nathan Montgomery, Wendel Elliot, Jimmy McDaniel, Jimmy Langston.
Row 4 (l to 4): Earmondale Noland, Marshall Thrasher, F. D. Kendrick, Vivian Ledbetter, Mary Wicker.
Row 5 (l to r): Billy Ellis, Walter Sampsell, Cecil Montgomery, O. V. Strother, Bro. Atkins, Carol Noland, Pauline Pope, Edward Thrasher, Curtis Hall.