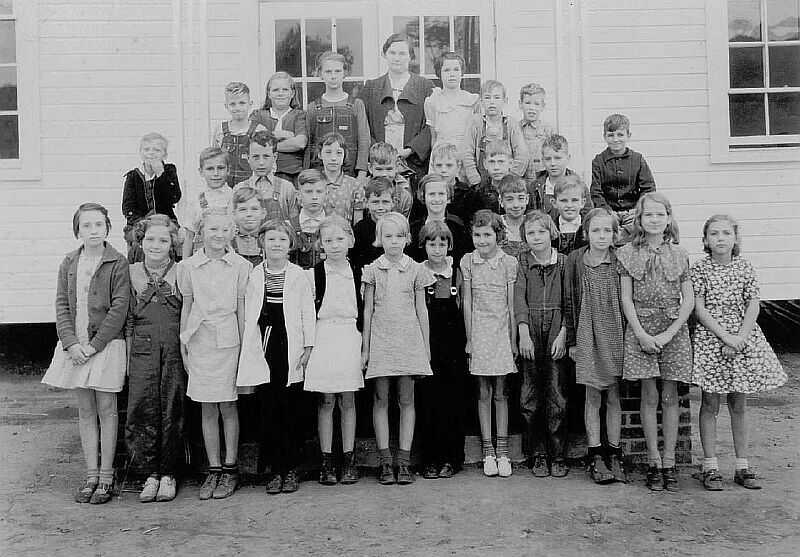 Third and Forth grade Brownville School 1937

Row 1 (l to r): Laudis Pate, Ruth Waldon, Thelen Lucas, Margaret Bobo, Jean Freeman, Jean Shirley, Robbie Darden, Tot Brown, Myree Montgomery, Elizabeth Ellis, Maudene Banks, Merlene Thrasher.
Row 2: Jimmy McDaniel, F. D. Kendrick, Hershel Johnson, Ann Brown, Albert Gilland, Walter Sampsell.
Row 3: Glen Swanson, Leon Perkins, Jack Hobson, Vivian Ledbetter, Jimmy Langston, Cecil Mongtomery, Edward Thrasher, Curtis Hall, Earmondale Noland.
Row 4: Billy Ellis, Lorene Logan, Nelie Perkins, Mrs. Clements, Nina Wicker, O. V. Strother, Wendel Elliot.